Hands-on introduction to QuickBooks (Desktop Version) for businesses with some or no experience with QuickBooks. Business people who want to learn...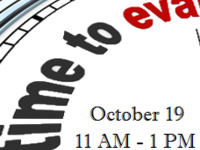 Come evaluate your campus life with the Peer Involvement Advisors. Take a survey on October 19 from 11 AM - 1 PM in the Havener Center atrium and tell the...
The public is invited to view star cluster M11 at the Missouri University of Science and Technology Observatory. View the Wild Duck Cluster, which is one of...