Missouri S&T Men's Swimming at Lindenwood Invitational www.minerathletics.com/calendar.aspx?id=11647
Missouri S&T Men's Cross Country vs GLVC Championships www.minerathletics.com/calendar.aspx?id=11658
Missouri S&T Women's Cross Country vs GLVC Championships www.minerathletics.com/calendar.aspx?id=11665
Missouri S&T Men's Swimming at Lindenwood Invitational www.minerathletics.com/calendar.aspx?id=11647
Missouri S&T Softball vs Alumni Game www.minerathletics.com/calendar.aspx?id=11730
Missouri S&T Women's Volleyball at Illinois Springfield Streaming Video: glvcsn.com/uis www.minerathletics.com/calendar.aspx?id=11274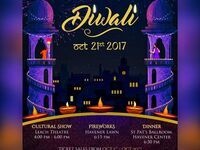 Diwali is the festival of lights. It signifies the victory of light over darkness, good over evil, knowledge over ignorance, and hope over despair.Its...
Visit the only underground Haunted House, built and ran by Missouri S&T students. Lights on from 4:30 to 6pm. Scare time from 6 to 11pm.
Missouri S&T Football vs McKendree Streaming Video: www.glvcsn.com/mst/ Streaming Audio: radio.securenetsystems.net/v5/KTTR Tickets:...