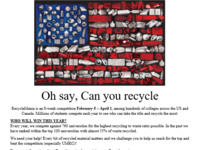 It's Spring and the Eco-Miners are participating on behalf of our entire campus in a nationwide competetion! Every working-day for the next 7 weeks volunteer...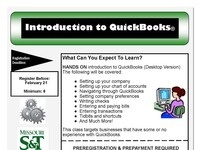 HANDS ON introduction to QuickBooks (Desktop Version) The following will be covered: ● Setting up your company ● Setting up your chart of accounts ●...
Come to an informative workshop covering the do's and taboos of interviewing and how to leave a lasting impression on employers. Please bring your student...
An immigration attorney, Mihaela Britt, will speak on the issue of Executive Order 13769 and the latest information on this order. This will be followed by...
Are you apprehensive of "networking" or wondering what it is all about? Come to COER's "Networking for Career Success" workshop and learn how to make and...