Come and see the wonderful glass creations crafted right here on campus by students! It's a great chance to pick up something for a loved one with Valentines...
Find the perfect Valentines Day gift at the Gaffers Guild sale! We will have hand made glass pieces including glass hearts, flowers, vases, and other one of...
Lecture: Adventures in Replication: How To "Prove" a Null Effect By Dr. Devin Burns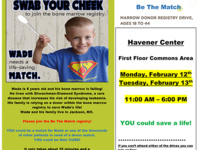 Thousands of patients with leukemia, lymphoma and other blood cancers and sickle cell depend on the Be the Match Registry to find a donor to give them a...
Are you looking for a way to stay in shape or exercise during cold winter weather? Your campus theater is opening its doors from 11:30 a.m. to 1:30 p.m....
It's one of the biggest career fair events in the Midwest.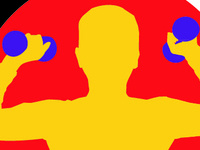 Employees, retirees, and community members are all invited to participate in this eight week strength-training course. It can get your fitness journey...