Are you looking for a way to stay in shape or exercise during cold winter weather? Your campus theater is opening its doors from 11:30 a.m. to 1:30 p.m....
Understanding and Engaging Today's Students, Patti Fleck, Counseling, Disability Services and Student Wellness will be presenting. Please rsvp to Beth Welter...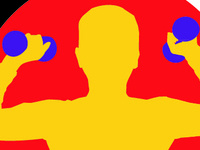 Employees, retirees, and community members are all invited to participate in this eight week strength-training course. It can get your fitness journey...