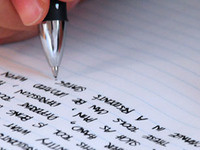 Academic Writing Skills for ESL Graduate Students
L'Oréal will offer a roundtable discussion on September 19th at 12 p.m. in 305 Norwood Hall. Be sure to bring questions to this networking event!
Is your resume ready for Career Fair? Stop by and have a COER Career Advisor make sure.
It's one of the biggest career fair events in the Midwest! Are you ready?
William Atkins, a Principal Member of Technical Staff at Sandia National Laboratories and an S&T alum, will discuss cyber attacks perpetrated by nation-state...