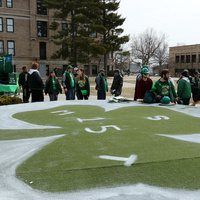 The Puck
Favorite meeting place on campus for students, especially during St. Pat's festivities. Events are held here throughout each semester, especially when the weather is nice.
1870 Miner Circle, Rolla, MO 65409

SUB Cinema will be showing an outdoor movie, The Lego Batman Movie at the Puck. Free candy, soda, and popcorn will be provided. The Puck is between Toomey...
Recent Events